Caffeine School
SCA Courses كورسات معتمدة للقهوة


Daily Calibration
Each cup is prepared by our highly trained baristas, following SCA standards.To insure optimal extraction and the best flavor, our coffee is calibrated twice daily for every brewing method we offer. 
Shaheed Phase 1, Main Gate
Get out of bed and join us for a morning run!
Learn more

Turkish Box
"Biraz huzur istiyorsan, otur, bi türk kahvesi iç"
يقولون إن القعدة مع فنيال القهوة التركية هدوء وراحة بال وكل رشفة مع طعم هالقهوة اللي ما ينسي مرتبط بذكرى حلوة مع الي نحبهم.
...
Learn more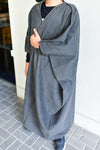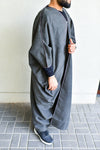 Caffeine Bisht كافين بشت
"baya'a alkhebel abatah" is the name given to the season when the winter weather lifts to... Learn more
Age verification
By clicking enter you are verifying that you are old enough to consume alcohol.